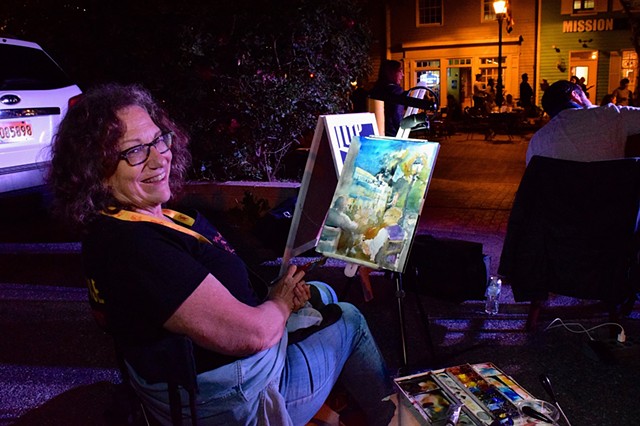 Click here to sign up for my (infrequent)l newsletter with current shows, activities and classes
For Marilyn Rose, making art is about passion. Watercolor is a medium of great faith. The spontaneity of the medium, as she uses it, leaves little room to second guess herself or her painting. In her work, the act of creation is a very public one. She doesn't try to hide the artist's hand with tricks, but rather invites the viewer to join her in the creative process in which the brush stokes and the application of pigment are obvious.
While her paintings take the natural world around her as their subject matter, they are really about edges—the places where things meet: paint and paper, light and shadow, pigment and water, reality and abstraction. They simultaneously document an inner journey and an outer journey. Marilyn's work takes a traditional medium, and pushes its boundaries with a boldness and exuberance which she invites the viewer to share.
Marilyn Rose earned her BFA from Washington University in St. Louis as a Fred Conway Fine Arts Fellow. During the past decade she rediscovered the world of fine arts studying with preeminent watercolorists such as Paul Ching-Bor, Tim Saternow, Ian Stewart, Antonio Massi, Charles Reid, Mel Stabin, Jean Uhl Spicer and Marge Chavooshian. Rose's paintings have won awards in numerous juried exhibitions. Her one-woman shows continue to meet with critical acclaim. She is an elected member of the New Jersey Watercolor Society as well as the Baltimore Watercolor Society.
For information about exhibits or sales, please contact her by e-mail or call her at 973.403.1483.
Please click on the portfolio section tab on in the upper left corner to see her work.